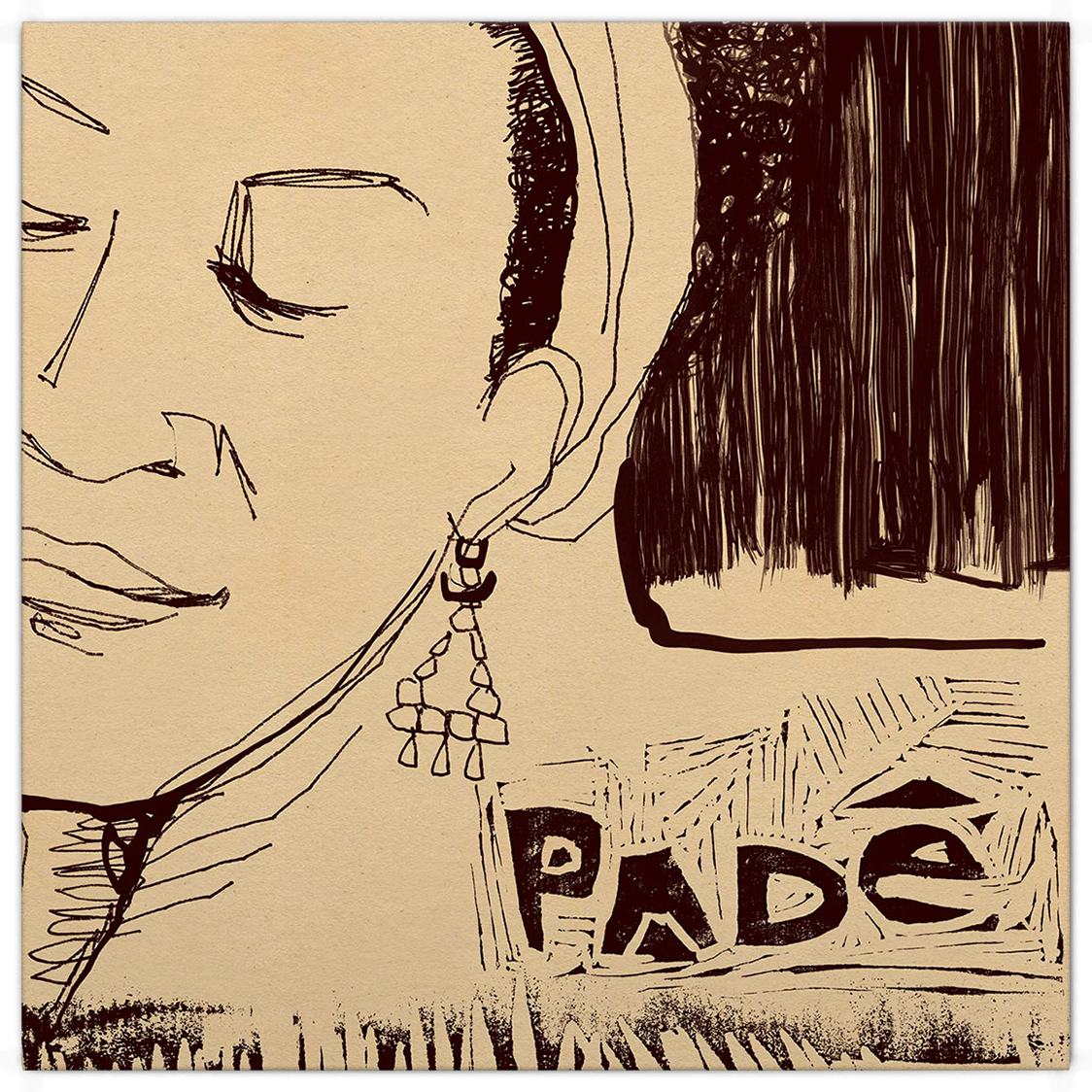 Juçara Marçal & Kiko Dinucci – Padê
---
Tracklist
A1 Padê 2:23
A2 São Jorge 3:35
A3 Machado De Xangô 3:41
A4 Atotô 3:08
A5 Jatobá 3:26
A6 Cabocla Jurema 3:54
B1 Engasga Gato / Casa Barata 3:25
B2 Samba Estranho 4:07
B3 Velha Morena 1:37
B4 Imitação 3:15
B5 Batuque Para Ney 3:10
B6 Bate Baú / Coruja Batuqueira 2:36
Notes
Recorded on May 17th and 27th, June 16th, September 20th and 28th of 2006 at Estúdio Zabumba, by André Magalhães.
Mixed on January 12th and February 2nd of 2007 by André Magalhães at Estúdio Zabumba.
Mastered by André Magalhães at Estúdio Escafandro.
Artwork by Kiko Dinucci
Layout and graphic production by Frederic Thiphagne
• DeLuxe and exclusive edition of 500 copies;
• 180gr black LP pressed by Vinil Brasil;
• The cover is our "hard-carboard paste-on gatefold" model;
• Artworks, signed by Kiko Dinucci, are two drawings of Chinese ink on paper and a woodcut representing Ogun;
• Cover: 1×0 print, Pantone ink over kraft paper;
• Internal: 2×0 print, cmyk ink over bright white offset paper;
• Labels: 4×0 print.